Cool Cat Case of the Month - September 2022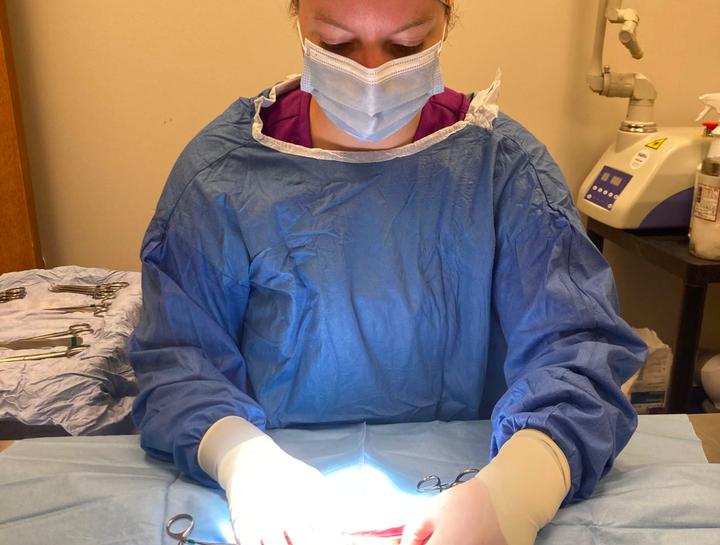 August 15, 2022
Axilla is a beautiful 16 ½ year old Domestic Short Hair cat who presented for abdominal distention. (For those of you that read last months case, no, Axilla is not pregnant…). Dr. Cohn examined Axilla and determined the abdomen was enlarged because of abnormally large kidneys. The possible causes of her severely enlarged kidneys included a cyst around the kidneys or possibly cancer or FIP – both of these latter causes would inevitably be fatal.
Dr. Cohn was able to perform an ultrasound and within minutes tell Axilla's mom the good news that the kidney enlargement was from benign cysts around each of her kidneys, called perinephric cysts. Although benign, these cysts can cause discomfort because they will push the other abdominal organs out of place due to their sheer size, and because they apply pressure to the kidneys which will cause or worsen kidney dysfunction. For these reasons, Axilla's mom elected to have Purrfect Care perform surgery to remove these cysts.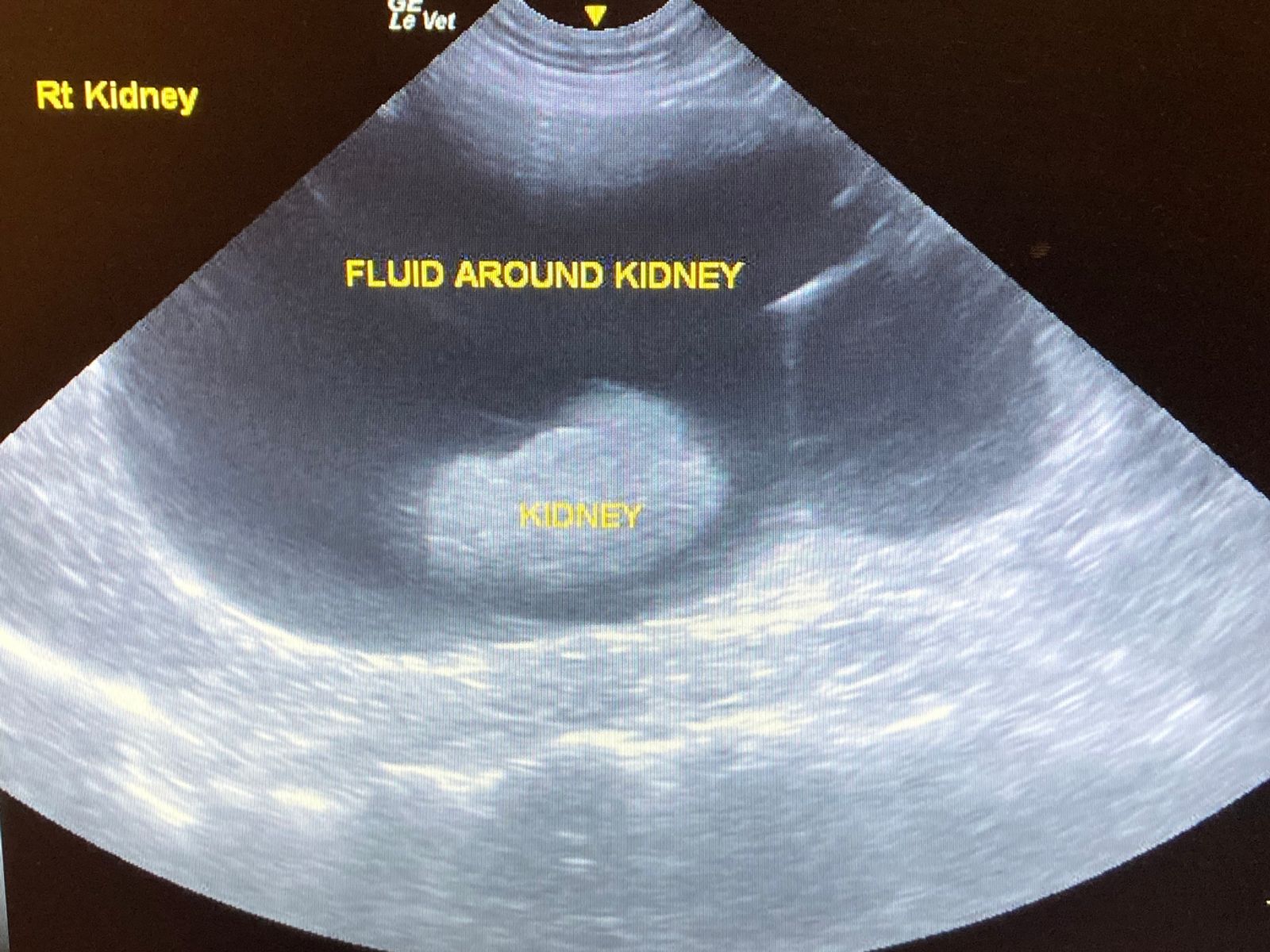 Dr. Hagley did a fantastic job on this specialized surgery - identifying the cyst around her left kidney, opening the cyst wall, and the kidney after the cyst had been removed. This same procedure was then performed on the right kidney.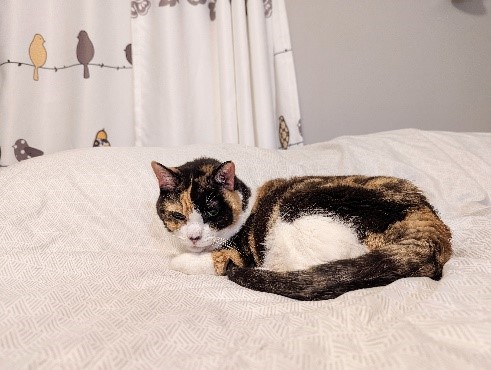 Axilla is doing well and we hope she will have many more years of good quality life. Look at this gorgeous girl resting comfortably 2 days after her surgery!